TECHNOLOGY
Technical Capabilities
We provide products that meet the needs of our customers by utilizing various technologies of cold forging, which is our core technology.
Cold-forging Technology
Mitsuchi's cold-forging technology, composed of forging formers and forging presses — it makes possible large-volume product with machining in short times and at reduced cost, and achieves high wear resistance and high durability through processing that does not damage the metal fiber flow. The experience accumulated over many years by our on-site operators serves as the basis for die design using expertise cultivated through in-house production, process design backed by our track record of manufacturing several thousand components, and also taking total advantage of CAE analysis and other techniques, through which we maintain high levels of manufacturing precision.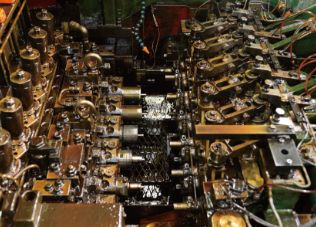 Research and Development in Cold-forging Technology
To respond to a broad range of customer needs, we are refining our cold-forging technology day in and day out, chiefly in the Technical Division. Also, to find the optimal individual work methods when we launch a new product, we press ahead with the development of new methods with every launch.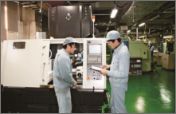 Cutting Technology
We can accommodate a wide range of cutting operations, including lathe machining, milling, and other forms of machining. We can select the optimal cutting methods according to such factors as machining method and product configuration and carry out processing accordingly.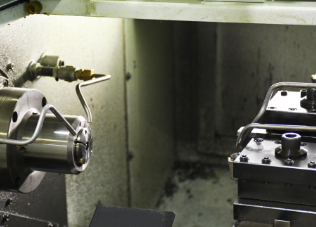 Rolling Technology
Making full use of the technology in rolling-tool design and machine adjustment that we have cultivated heretofore, we are capable of heat-treating high-strength bolts of over 12-ton class, then performing thread-rolling, thereby improving product performance.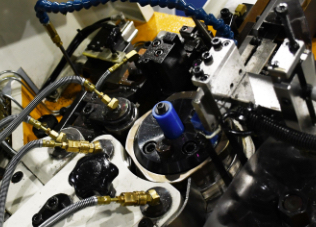 Quick Joints
Quick joints are patented and utility-model products of Mitsuchi's own innovative design. Because they can form a link simply pressing them in, they achieve automation in assembly and labor savings in operations, contributing to shorter work times. This technology with a proven record of performance of over 30 years in the construction industry finds use in such applications as shield-method tunnel projects.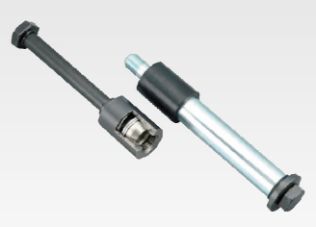 Representative Products
Sun Quick Nuts, All Quick Nutters, and Earthquake-resistant Nutters

These are our own original products, and they make use of the technology behind quick joints. They can be inserted, tightened, and removed without turning, and find use in locations where tightening is difficult and for provisional attachment.