QUALITY
Quality
All departments work together to carry out thorough quality control in all processes from design to mass production and delivery. We also promote quality assurance in collaboration with our customers in order to provide high-quality products in a timely manner.
Acquisition of Certification of Our Quality Management Systems
We have acquired ISO 9001, ISO 14001, and IATF 16949 certification, the international standards for quality management systems. We have established quality control that satisfies customers in fields where we have a proven record of performance, including the automotive and civil-engineering industries.
Full facilities that can handle a wide range of evaluation tests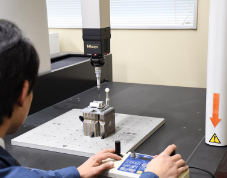 3D Coordinate-measuring Machine
This can determine geometric tolerances from three-dimensional coordinates obtained by point or line measurement of a product, including the inner and outer radiuses of circles as well as planarity, parallelism, perpendicularity, and positional deviation.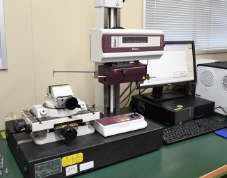 Shape-measuring Instrument
A device that measures and records the contour shape by tracing the surface of an object with a stylus. It is capable of measuring such values as angles, arc radiuses, differences in levels, and thread pitch.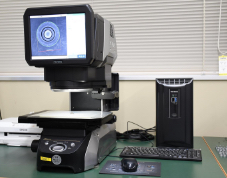 Image Dimension-measuring Machine
This is a contactless measuring device that makes measurements by means of images. It is capable of high-speed, high-accuracy automatic measurement using computer-based image-processing technology.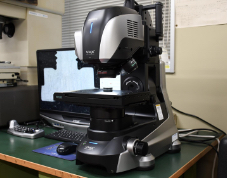 Digital Microscope
This enables examination of metallographic structures at high magnification rates, ranging from tens of times to hundreds of times of magnification.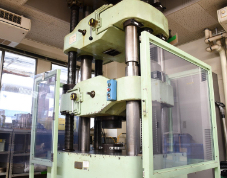 Universal Testing Machine
Not only is this capable of tensile, compression, and bending testing of metallic materials, it can also perform a diverse array of other tests when combined with included devices and fixtures.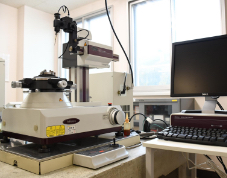 Roundness-measuring Machine
This measures the amount of deviation of a circular form from geometrically correct circularity, determining precise roundness.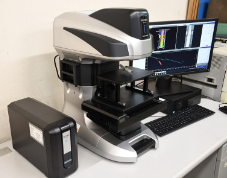 3D Shape-measuring Instrument
This contactless measuring device measures not by using points or lines, but by surfaces. It is capable of visualizing a product's undulations, shape, and roughness in one second.